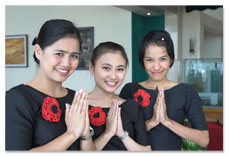 AHA partners with independent companies to assist in the communication of the J1 program. The AHA Global Recruitment Partner will assist you with:
Eligibility questions and application submission
Program Payment
Program Orientation and USA Embassy Process
In some cases, the AHA Global Partner will assist you with travel reservations.
Participants may contact AHA directly if they have any questions or concerns. However, most questions can be addressed by the AHA Global Recruitment Partner and in such cases the participants will be redirected to the recruiting partner. Once a candidate is referred to AHA by an AHA Global Recruitment Partner they may not apply directly or work directly with AHA. In most countries AHA will require all applicants to apply through one of our Global Recruiting Partners.